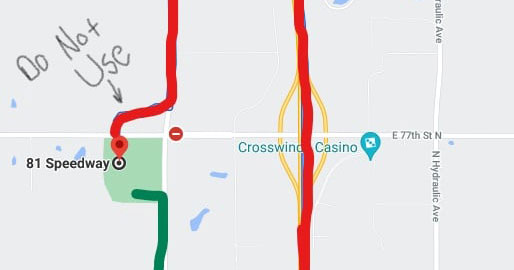 Use Alternate Route to get to 81 Speedway


The 77th & Broadway intersection on the NE corner of the 81 Speedway is closed due to road construction.

This is the intersection that most teams and fans would normally cross when coming to 81 Speedway via Highway 135.

Below is an image showing the suggested alternate route.




There is a route that many GPS systems will attempt to direct people to but those directions should not be used.

##



Contact Info:


Jeff Nun


Chief Communications Officer


United States Modified Touring Series, Inc. (USMTS)


1715 W 2nd St, PO Box 905


Webster City, IA 50595